We take care of your garden
You bring the dream, we add the experience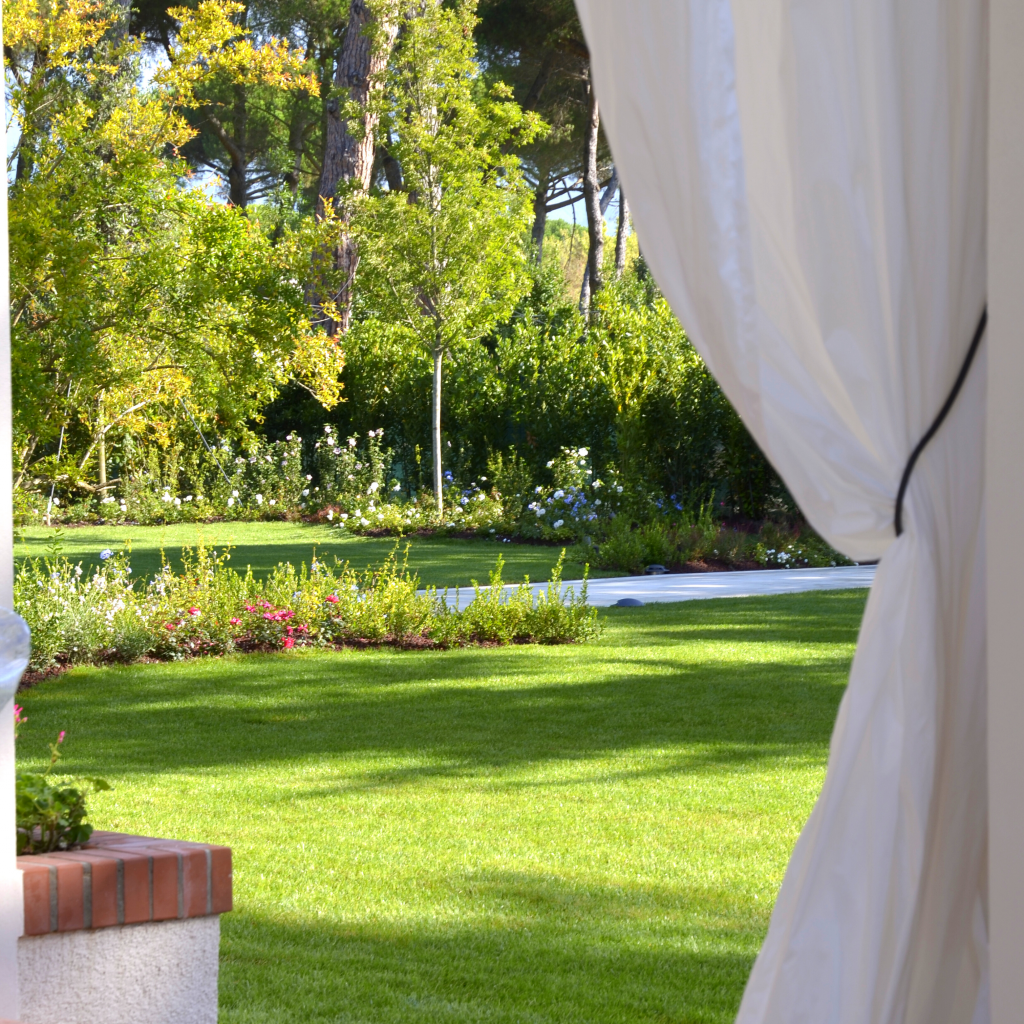 Made to last a lifetime
We can create a beautiful garden for you even in a small space.
Our years of experience in constructing all kinds of green works around the world have committed us to the careful and efficient creation of small gardens.
For us, a MATI 1909 terrace or garden is a welcoming and orderly green space year-round, created for each client as a true extension of their home, a relaxing place that harmonizes living areas, and is easy to maintain throughout the year.
Green is health, beauty and relaxation: invest in your garden!
Giardini Mati 1909 has been creating all types of green spaces globally for over 100 years, creating small, medium and large gardens with care, skill and passion.
A green space that is welcoming and tidy all year round: this is what we provide our customers with, creating terraces and gardens tailored to every need.
The garden is not a mere outdoor space, but a real extension of your home, a place for relaxation, family sharing and immersion in the benefits of nature.
Choose your green space
We are specialists in creating green spaces for interiors, terraces and roof gardens, vegetable gardens and gardens for private individuals, companies and commercial buildings.
Our job as designers, agronomists and gardeners is to create harmony through a natural balance between people, plants, the environment, but also furniture and swimming pools, with the aim of creating the green space of your dreams.
Nature continues to amaze us with its colours and blooms: once completed, gardens and terraces come to life to the delight of our eyes, giving us beauty and well-being.
Our offer, your saving
There is no better period than this to give you a functional, relaxing and unique green space.
That's why Giardini Mati 1909 has thought of a special offer for you: if you choose to create your oasis of peace with us by 2021, you will have a discount of 10% of the total cost, or promotions on garden design, garden maintenance and agronomic consultancy.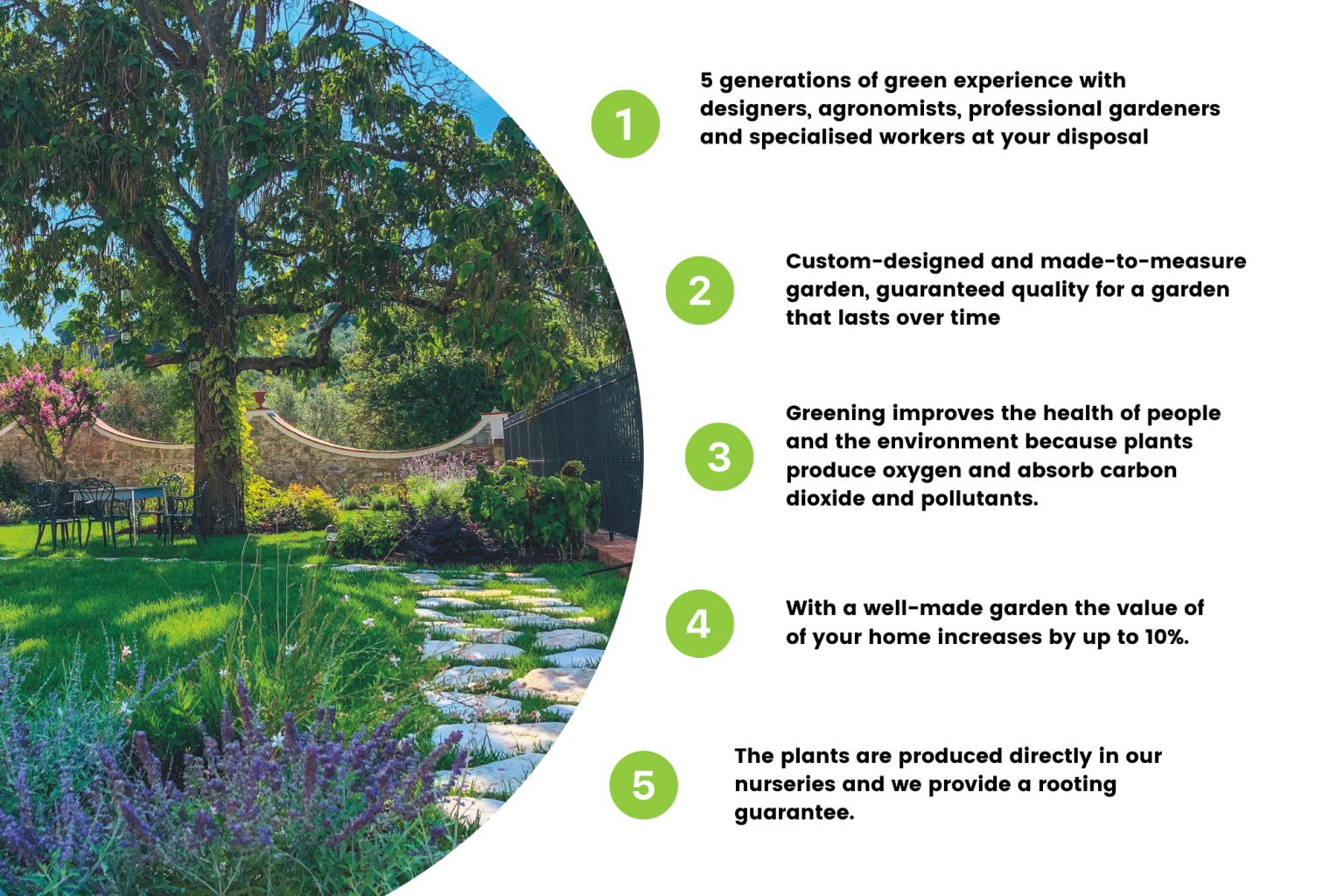 A tour of completed gardens