Country contemporary
A garden that combines the landscape with modernity
GREEN DESIGN STEP BY STEP
A green design for a country home
We oversaw the landscaping for a home set in the Montelupo countryside, completely renovated in a modern style so that the surrounding natural landscape blended with the house's new spirit. The garden extends over various levels, each designed as an ideal continuation of the room in the house to which it connects directly. It has a contemporary flavor, including objects symbolic of the rural milieu behind the house. A  special feature of the design is the interplay of the shapes and colors of the plants contrasting with the white gravel and pebbles covering the ground.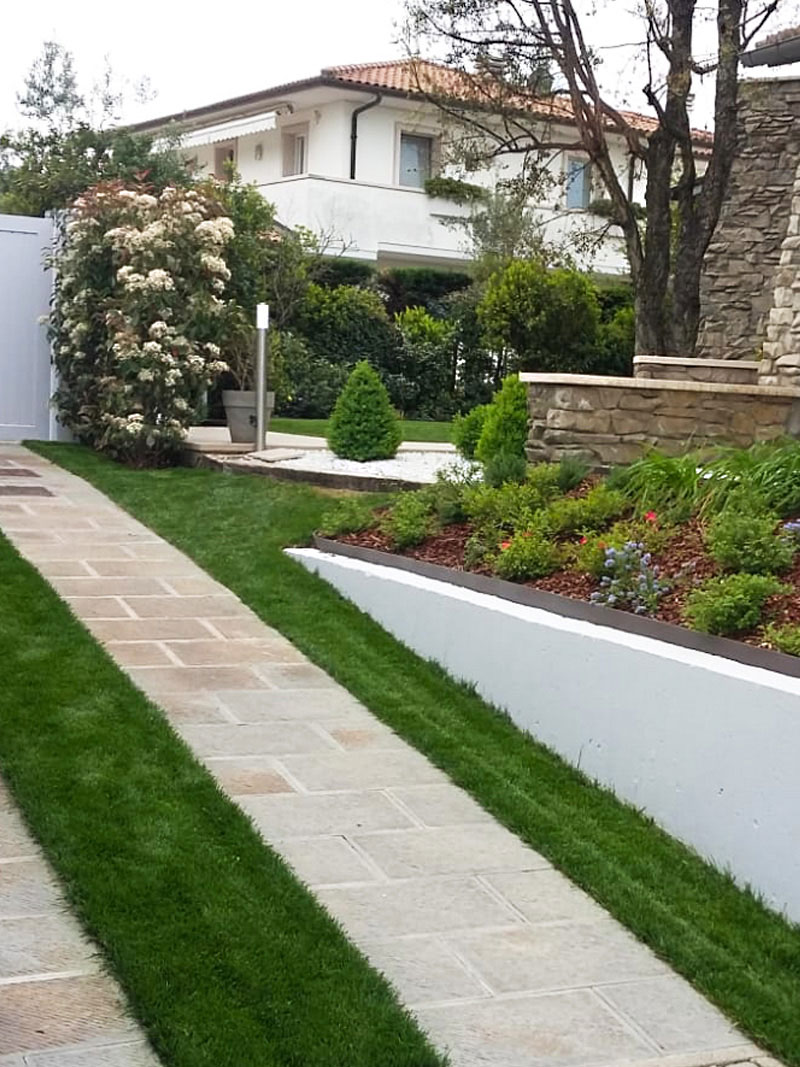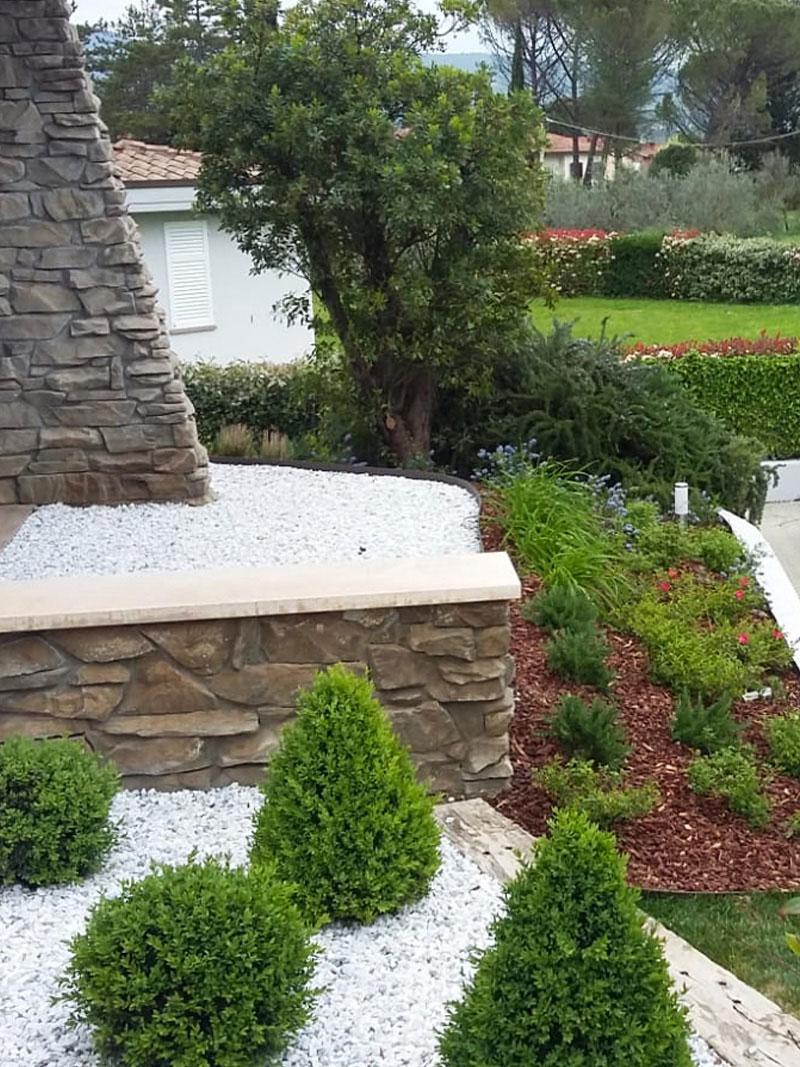 With us,
your dreams
come true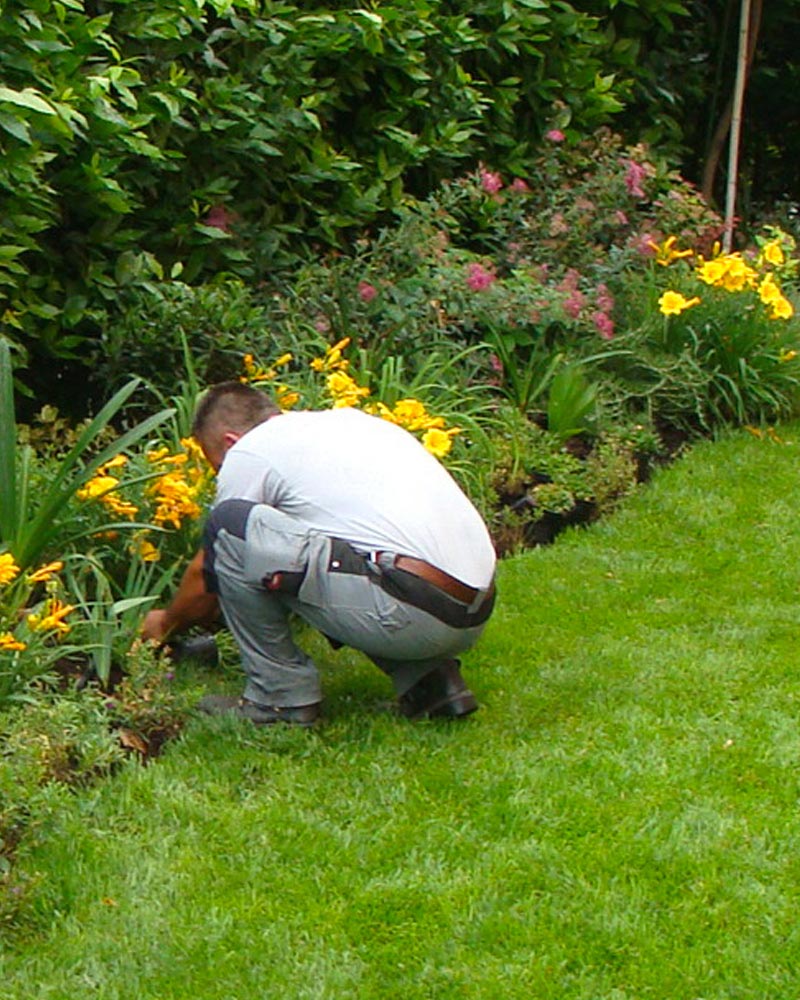 Garden datasheet:
Location: Montelupo Fiorentino - Tuscany
Type: Modern garden
Work carried out: Construction of a modern garden, white gravel, shaped plants, lawn
Plants: 12 climbers, 35 ornamental screening and shaped shrubs, 35 perennial and flowering plants
Garden size: 250 m²
Completion time: 3 days
Garden projects and green space management:
discover the projects that MATI 1909 has carried out in Italy and all over the world with professionalism and competence
The advantages for our clients
For an always perfect garden made to last a lifetime
We can create a large garden even in a small space, whether it is a terrace or the family's kitchen garden, a relaxing home garden, or an indoor green space for a company or a hospitality facility.
Scheduled or on-request service for highly specialized operations, with maintenance handled by our staff of expert gardeners and agronomists.
Our nursery has produced ornamental plants for 110 years, offering our clients a great advantage that translates into high quality plants and reasonable selling prices.