A terrace backdrop
Prato - A garden between heaven and earth
GREEN DESIGN STEP BY STEP
Creating a
Decorative Terrace
A rooftop Mediterranean garden
On the terrace of a historical building under renovation, we created an undeniably attractive, welcoming, and magical spot for relaxation and conversation. The terrace's layout and the architectural detail of the three arches inspired our design creativity. One of the client's initial requests had been to provide seating along the entire perimeter of the rooftop garden. Meanwhile, for this garden design, we indulged the client's Mediterranean taste, filling the large perimeter planters with a series of flowering plants, climbers, native plants, and succulents. Later, we were called back to design a way to screen the view of a tall building looming over the newly built terrace. For this, we created a special cable structure completely covered with climbers that could hide the building without blocking the light or the sky.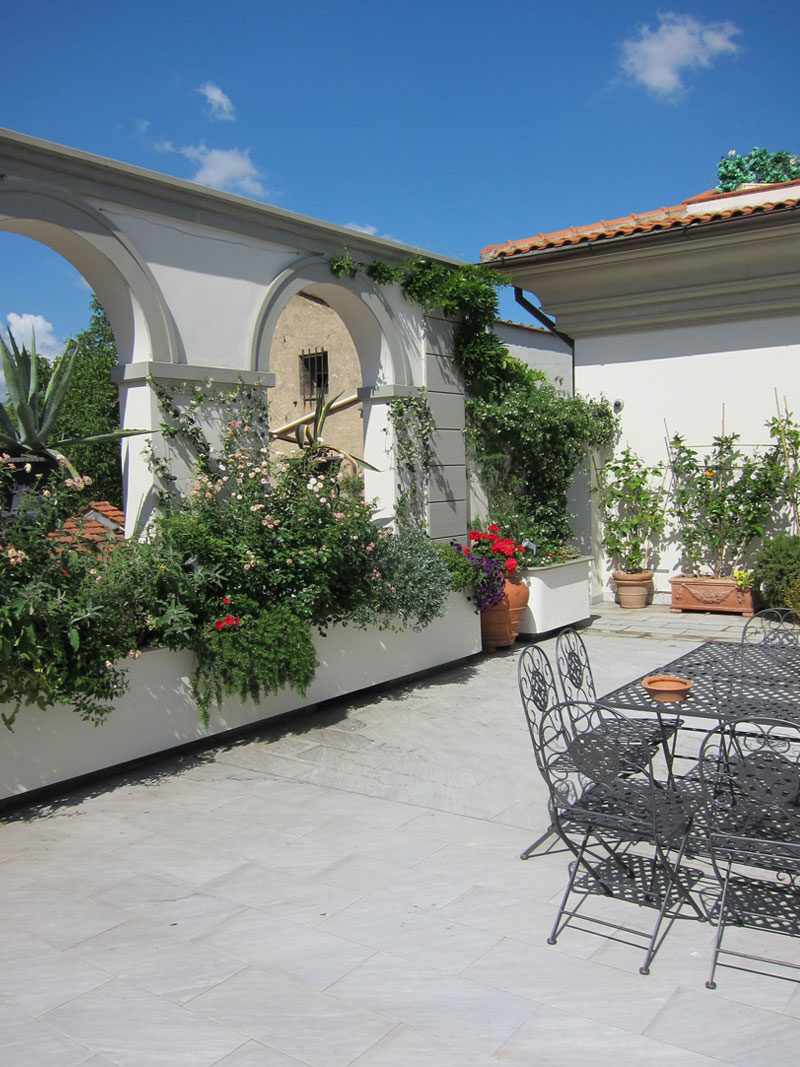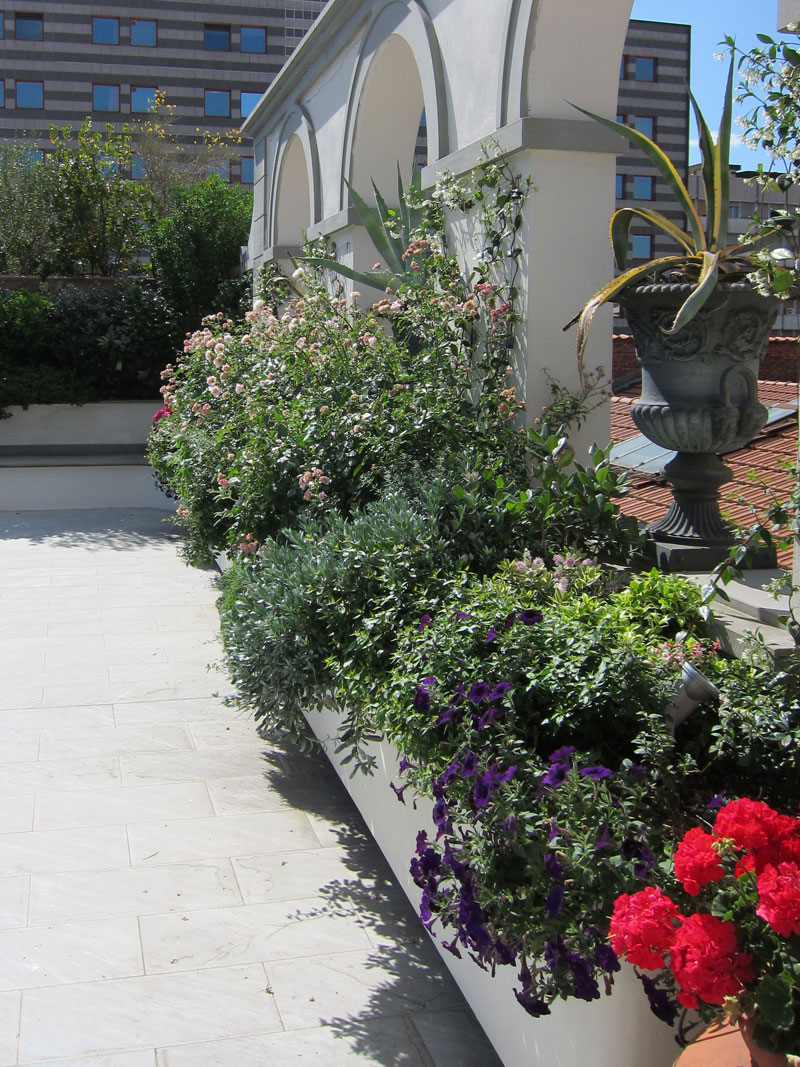 With us,
your dreams
come true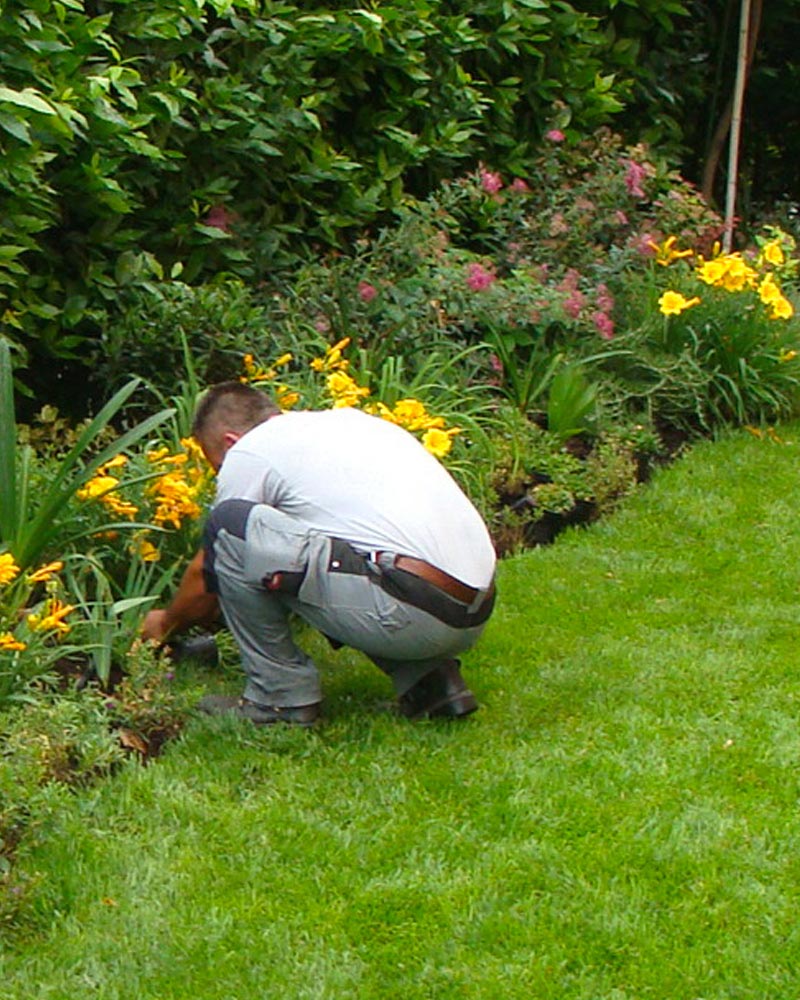 Garden datasheet:
Location: Prato - Tuscany
Type: landscaping a terrace
Work carried out: Installation of terrace with plants and fine furnishings
Plants: 40 climbers, 15 ornamental screening shrubs, 50 perennial and flowering plants
Terrace size: 80 m²
Completion time: 4 days
Garden projects and green space management:
discover the projects that MATI 1909 has carried out in Italy and all over the world with professionalism and competence
The advantages for our clients
For an always perfect garden made to last a lifetime
We can create a large garden even in a small space, whether it is a terrace or the family's kitchen garden, a relaxing home garden, or an indoor green space for a company or a hospitality facility.
Scheduled or on-request service for highly specialized operations, with maintenance handled by our staff of expert gardeners and agronomists.
Our nursery has produced ornamental plants for 110 years, offering our clients a great advantage that translates into high quality plants and reasonable selling prices.